Former Twelfth Night bassist and C: Live Collective mainstay Clive Mitten has announced details of his upcoming album Tales of a Lost Youth – Volume 1 that it will be released on January 28.
The new album sees Mitten continuing the orchestral style of Cryptic Suite: Recomposition of the Twelfth Night 1978-1983, which came out earlier this year and saw Mitten rework material from the Twelfth Night back catalog. Tales From a Misspent Youth … sees Mitten tackling the progressive '70s music that inspired him in his youth.
"14 months of preparation, this album is my tribute to those who inspired me in my teenage years to become a musician," explains Mitten. "I already knew how to play piano and classical guitar, but when I was 12 I met 'prog' for time. I saw Pink Floyd play The dark side of the moon live and assisted at Supertramp perform Crime of the Century before many knew who they were – while carrying a great coat and a crate of Newcastle Brown with me.
"These experiences and others led me to electrify my game to understand what my heroes were doing. Today, 50 years later, I pay them my dues in my current style, which you can loosely define as cinematically orchestral. but with a deep -understanding of the prog. Why undertake this? Originals are intricate works that are devilishly difficult in some places and already beloved. Interlocks are a part of it, but the main reason is that I feel I can bring a new light on the material – and in places it's an unexpected light.
"This album has been a labor of love, both for the people who pushed me to write music in the first place and who ultimately led me to be able to call myself a composer, and, as always, for the music."
You can see a work in progress of the cover art for David Read's upcoming album, which references some of the tracks on the album, as well as the track list below.
Tales of a Lost Youth – Volume 1 will come out in a box as a double CD and, as you can see, lasts a little over two hours. It will be accompanied by a booklet containing full cover notes written by Clive explaining the concept of the album and giving detailed track information.
UK / RoW pre-order.
EU pre-order.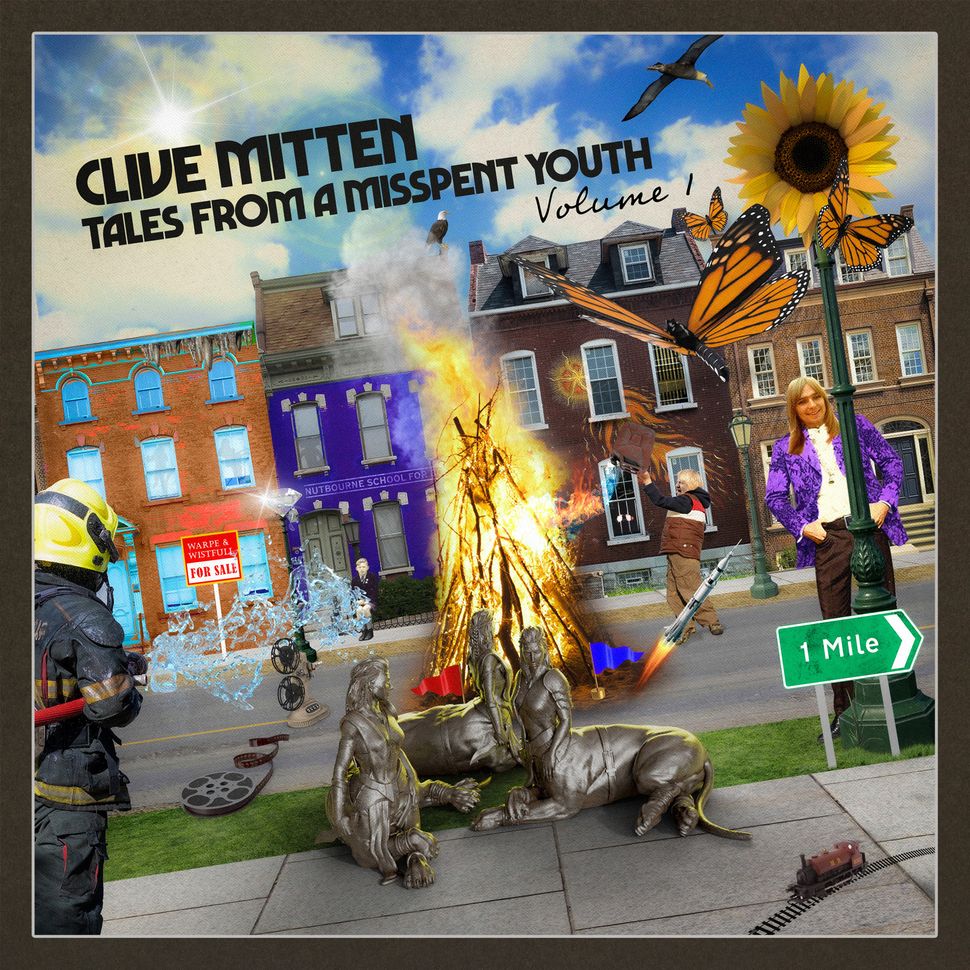 Clive Mitten: Tales of a Lost Youth – Volume 1
Disc 1
1. Shine On You Crazy Diamond
2. Games Without Borders
3. Tubular bells (side one)
4. Rudy
5. Supper is ready
Disc 2
1. Echoes
2. Solsbury Hill
3. Countdown
4. Villa Strangiato
5. School
6. Damn
7. Xanadu
8. Living in the past
9. In the potpourri